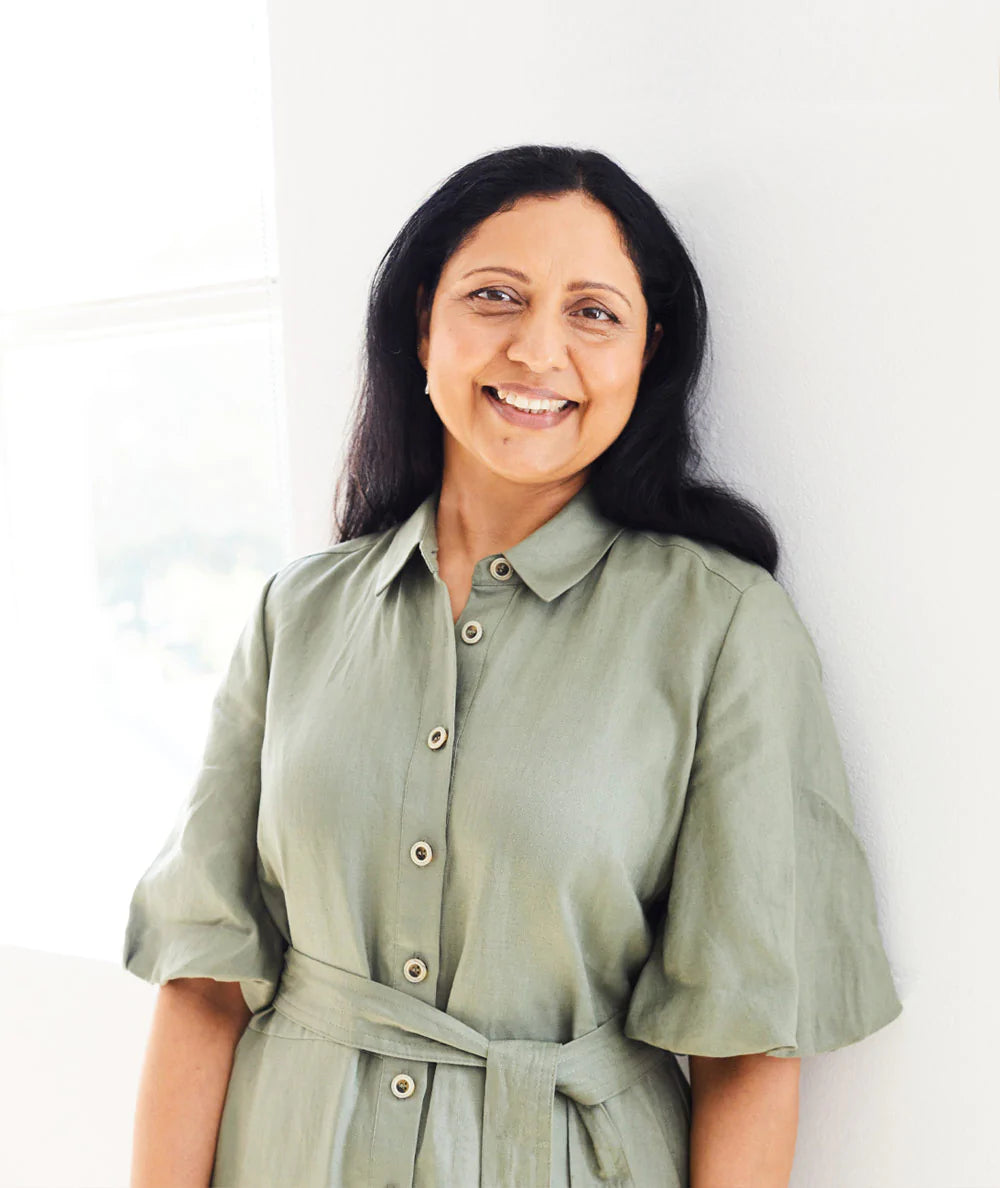 DR TARJ MAVI IS A VETERINARIAN, A PATHOLOGIST, RESEARCH SCIENTIST AND CLEAN BEAUTY PIONEER – DEVELOPING THE FIRST CERTIFIED ORGANIC SKINCARE RANGE IN AUSTRALIA TO INFUSE BIO-ACTIVES.
Like many women, Tarj experienced first-hand how hormonal imbalances can affect the skin and contribute to skin sensitivity and pigmentation. Confronted by its impact, Tarj was committed to finding a safe and effective solution to her skin issues.
Unfortunately, however, she quickly discovered just how complicated it was to treat sensitivity and pigmentation naturally. When dealing with skin pigmentation it can be all-encompassing as you become fixated on repairing and healing the complexion – and at the time, a quick solution was not to be found. Most products already on the market had been developed using harsh chemicals and synthetic additives– ingredients which Tarj was determined to steer clear of. So instead, she was inspired to forge her own path.
Drawing on her experience as a scientist and researcher, as well as her deep respect for the natural world, Tarj began to combine her in depth knowledge of safety and efficacy of natural bio-actives to create formulas that were completely pure. After testing hundreds of bio-actives and trialling countless combinations, Tarj finally launched the skincare range of 12 products in 2008, as she was inspired to share this knowledge with other women.
Embracing a holistic approach to health and beauty, LAMAV offers an innovative product line that has been created with deep care and consideration – for your skin, as well as the planet.
While the brand has evolved, Tarj's vision remains steadfast – to inspire women to elevate their daily selfcare ritual with skincare products that work synergistically to refresh, rejuvenate and restore balance to their skin. Because no woman should have to sacrifice her health for beauty.