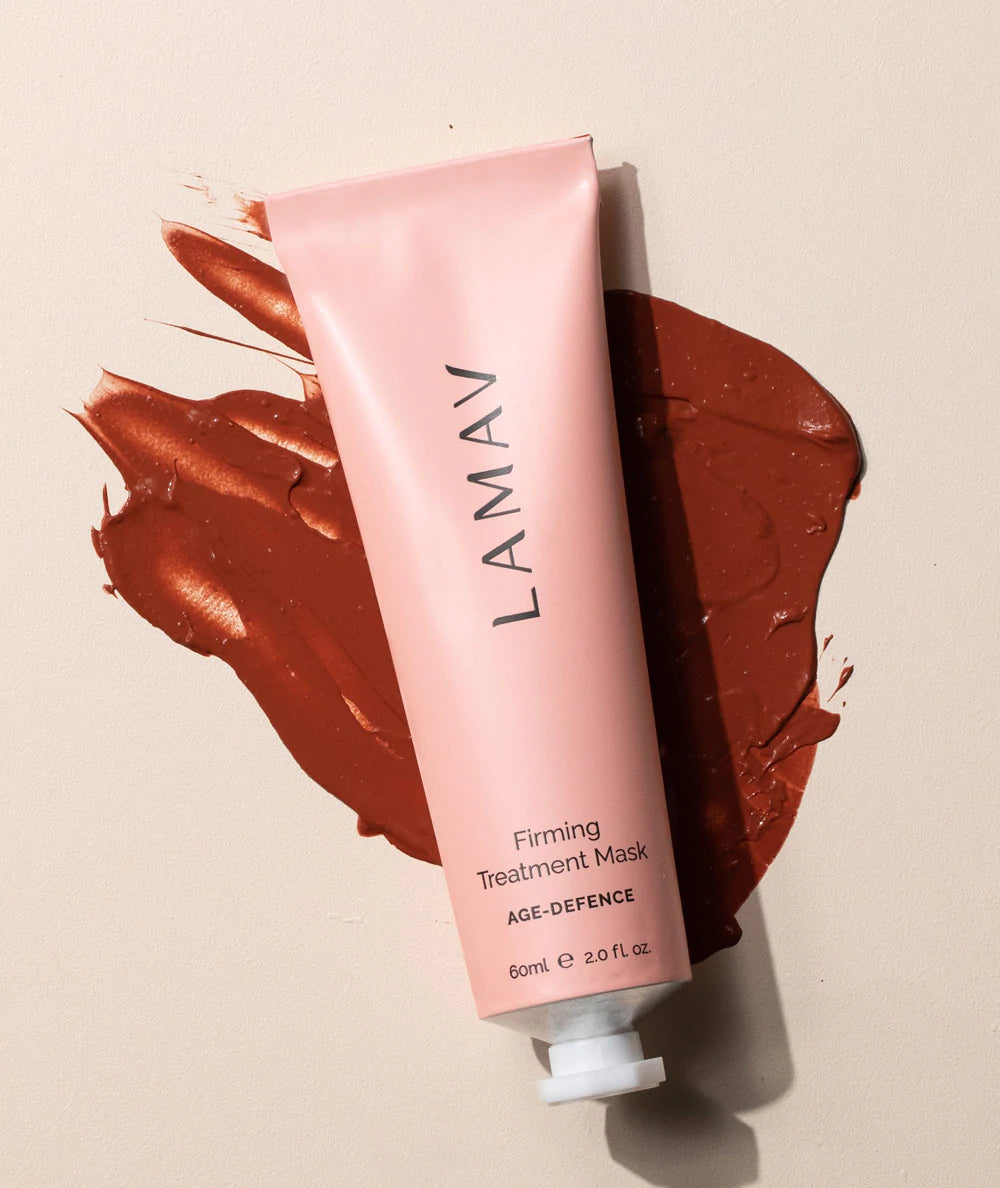 OUR COMMITMENT TO QUALITY EXTENDS BEYOND OUR CHOICE OF INGREDIENTS – WE ARE DEDICATED TO FOSTERING AN ENVIRONMENT OF SUSTAINABILITY AND BECOMING A CONSCIOUS LEADER WITHIN THE SKINCARE INDUSTRY.
Ensuring that every formula we create not only nourishes our bodies on a cellular level, but that we can be confident we are also doing our best by the planet – LAMAV is proud to be transparent at every level.
LAMAV also remains committed to producing and raising awareness for the importance of using ethical, sustainable and organic beauty products. As an Accredited Organic Processor of Cosmetics and Skin care with the Organic Food Chain (OFC – Certificate No. 0530),you can be assured that LAMAV complies with both national and international production standards. This guarantees quality, integrity and traceability of all our products – and delivers peace of mind to our customers.
100% NATURAL
We use only natural and organic ingredients
that are derived directly from nature.
Sustainability

As a brand, LA MAV has embraced an attitude of sustainability—from how our ingredients are sourced to our processes, packaging and product development—we are forging a new path to become as green and eco-friendly as possible. Selecting recyclable materials for both our internal and external packaging, you can be confident that our packaging is as friendly to the environment as our formulas. We are also working towards becoming paperless and carbon neutral in the near future.

Philanthropy

We are proud of the platform we have built and are dedicated to giving back. Our philanthropic efforts are an extension of our commitment to create change and forge a bigger, more beautiful future for us all. So, to unite our community in our pursuit, we are proud to announce that we have partnered with i=Change to donate $1 from every purchase to one of three, very deserving charities.

Packaging

At every opportunity, we are choosing greener options when it comes to our packaging. We use eco-friendly and recyclable materials for both our internal and external packaging so that you can be confident that our packaging is as friendly to the environment as our formulas.

Our Certifications

AUSTRALIAN ORGANIC FOOD CHAIN

As one of the highest standards worldwide for organic cosmetics, our Organic Food Chain certification guarantees that on every product where this symbol appears, the formula contains more than 70% Certified Organic ingredients.

CRUELTY-FREE

LAMAV is a Choose Cruelty Free company meaning that none of our ingredients are tested on animals and we do not export to countries where testing on animals is required by law.

VEGAN-FRIENDLY

Our products are all vegan – meaning we do not use any ingredients that are derived from animals..

AUSTRALIAN TOXIC FREE

LAMAV is accredited as an Australian Toxic Free Brand, meaning that every ingredient is 100% natural and free from synthetic man-made chemicals. Our toxic-free approach ensures that you can be confident every product contains no hidden nasties – only nature.

AUSTRALIAN MADE & OWNED

We are proudly Australian Made and Owned. Every formula is developed in Australia and shipped around the world!