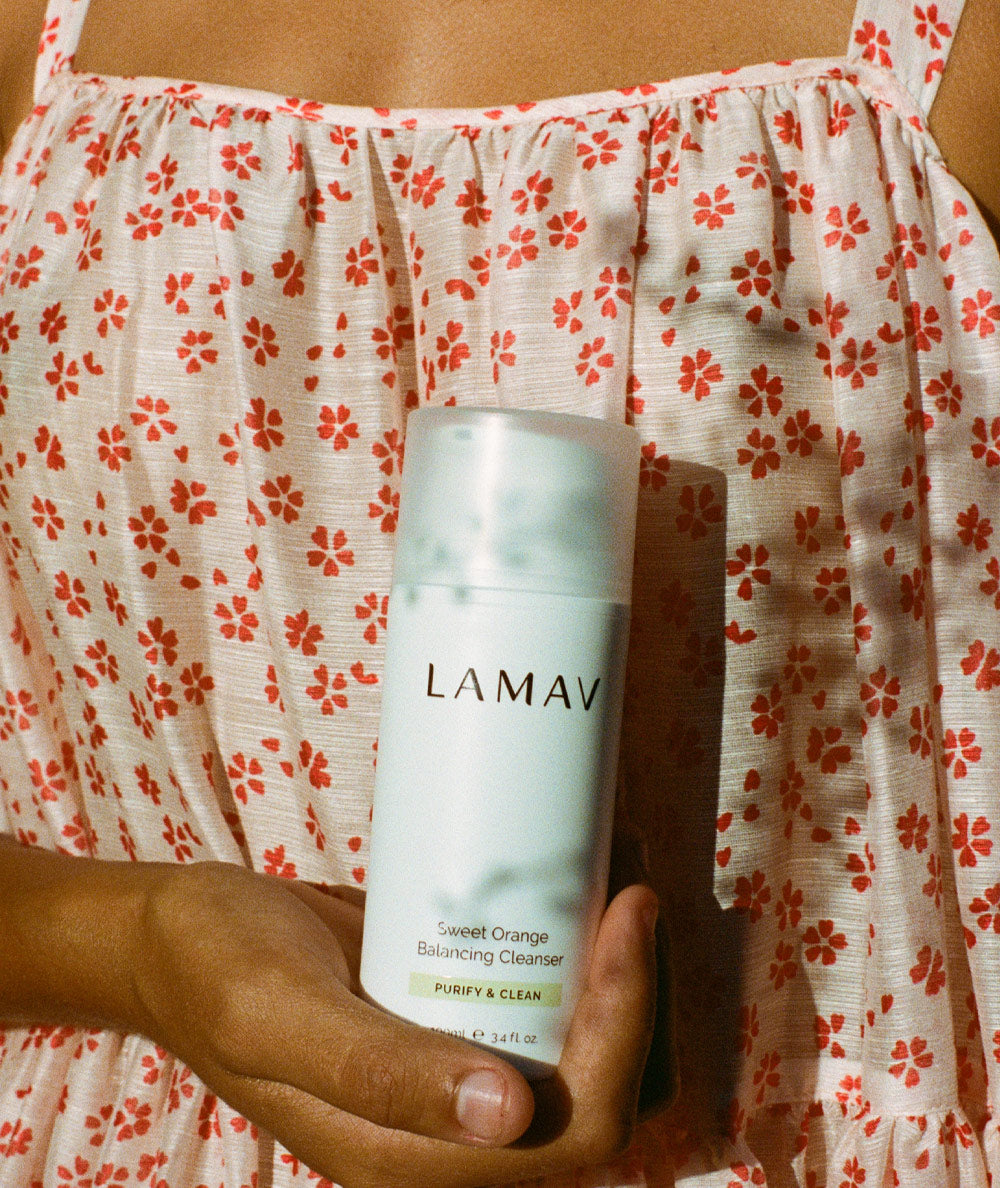 Inspired by nature. Elevated by science.
LAMAV embraces a holistic view of inner and outer beauty—understanding the delicate balance between the two. Dedicated to delivering formulas that are as innovative as they are efficacious, LAMAV's range of organic skincare and natural makeup is intended to complement a healthy lifestyle consisting of gentle movement and nourishing gut-friendly wholefoods, rich in vitamins, minerals and natural adaptogens.
As a brand, LAMAV has developed a unique synergy between ancient wisdom and modern science—having recently elevated their award-winning formulas by blending the beauty of ancient Ayurvedic traditions with native Australian plant extracts. The result of this marriage is a range that delivers visible results on a cellular level.
Utilising cutting-edge processes to capture and extract the most potent, active qualities of each ingredient, LAMAV Organic Skin Science™ harnesses the transformative power of plants—resulting in formulas that infuse your skin with pure nourishment, without the nasties.
By hand-blending in small batches, our pared-back processes also guarantee that every product is embedded with care and consideration, creating products that not only refresh and rejuvenate the skin, but deliver age-defying results.
Our vision is to empower you to make informed, holistic choices when it comes to your skin, health and wellbeing—so we are dedicated to delivering the highest quality products that unmask your natural, inherent beauty.