Proven Bio-Actives
The perfect blend of science and nature.
At La Mav, we source only the finest ingredients to create pure and potent formulations that deliver visible, long-lasting age-defying results.
We are passionate about delivering the highest standard of anti-ageing, certified organic skincare, and do this through ensuring every individual ingredient meets our stringent list of requirements. 
 Every La Mav product is Certified Organic, 100% plant-based, and contains only naturally derived ingredients of the highest quality: antioxidants, essential fatty acids, vitamins and therapeutic grade herbal extracts as well as deeply hydrating and soothing carrier oils & essential oils.
La Mav® Three-Tier Formula™
The structure of all La Mav products is based on our unique three-tier Formula™.Thanks to the three-tier Formula™ all products we develop focus on providing targeted solution to specific skin concerns.

Bio-actives are naturally occurring molecules derived from plants that have been clinically proven to have a high level of anti-wrinkle or anti-ageing activity. In each formula, we incorporate between 4 to 7 BIO-ACTIVES, each carefully selected to target specific skin concerns such as pigmentation or dehydration 
After years of rigorous research and product development we are proud to be able to offer a clinically proven and Certified Organic alternative for the repair, restoration and rejuvenation of skin on a cellular level.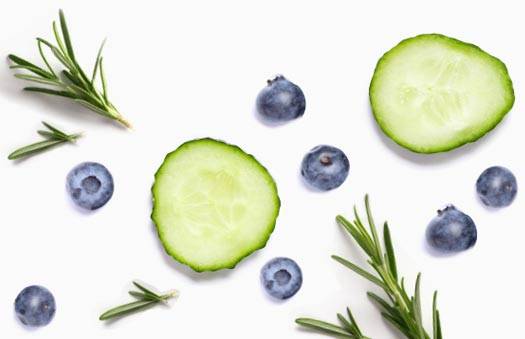 What bio-actives are in our products?
Gatuline Expression (Paracress Extract) 

Provides smoother looking skin by reducing wrinkles, which makes it a perfect alternative to injectables; gently relaxes facial muscles and limits micro-contractions that create and then aggravate facial wrinkles

Maritech® Reverse (Organic Brown Seaweed Extract)
Impedes skin breakdown while preserving natural collagen to enhance overall skin appearance by up to 68%; smoothes wrinkles and improves skin elasticity by up to 67%; protects skin against UV radiation and soothes skin by decreasing redness and increasing moisture retention; powerful inhibitory properties against enzymes closely associated with skin ageing 

Maritech® Bright 
Contains 90% of fucoidan-polyphenol complex providing a potent anti-oxidant effect; highly effective at brightening skin and enhancing radiance; visibly reduces age spot and hyperpigmentation
Gatuline Skin Repair Bio (Organic Cotton Thistle Extract) 
Assists with the skin's natural repair and renewal process while reinforcing the skin's natural barrier preventing moisture loss; boosts the natural repair processes in skin damaged by trauma, burning or dermatological procedures

Chlorella Vulgaris (Marine Extract)
Corrects imperfections; anti-wrinkle activity - helps in skin restructuring by preserving collagen and elastin fibres; anti-dark circle activity; assists in restructure of scarring or ageing tissues
Argania Spinosa Extract 
"Flash Effect" - provides Immediate tightening effect; delivers long-term anti-wrinkle benefits; smoothes skin & reduces wrinkles
Sodium Hyaluronate (Low Molecular Weight)


 Extremely moisturising; increases skin firmness
Sodium Hyaluronate (Low Molecular Weight) 
Extremely moisturising; increases skin firmness

Rumex Occidentalis Extract 
Possesses a potent lightening effect; assists with the reduction of unwanted pigmentation; helps achieve a more even skin tone

Vitamin C 
Lightening effect; powerful antioxidant; promotes even-skin tone; helps lighten and brighten complexion

Ubiquinone 
Powerful antioxidant; neutralizes free radicals

Bisabolol 
Calms, soothes and assists in the reduction of redness and irritation

Licorice Root Extract 
Powerful healing, whitening and anti- inflammatory properties; provides skin lightening and brightening

Fruit Acids 
Promote active exfoliation process; reveal new skin cells and luminous complexion; stimulate production of Collagen & Elastin

Coffee Bean Extract 
Powerful antioxidant Improve the strength, resilience, and elasticity of the skin Improves collagen and elastin production

Hibiscus Extract 
Powerful antioxidant Wound-healing ability and Improves sun damaged skin texture

Bilberry Extract 
Powerful antioxidant; acts as a skin- conditioning agent that helps nourish and increases its vitality; contains flavonoids and also help increase micro-circulation

Cranberry Extract 
Powerful antioxidant which assists with boosting collagen production and fight free radicals; reduces redness and signs of skin damage

Green Tea Extract 
Powerful antioxidant to protect skin from the damaging effect of free radicals; contains Methylxanthines to stimulate skin microcirculation; potent anti-inflammatory agent to reducing inflammation of the skin